Home

Welcome to Willoughby Eagles Aerie #2300
37299 Euclid Ave Willoughby, Oh 44094 Phone: 440-946-0077


Click on the NEWS TAB above To View:
Current Newsletter

The latest information about newly added Events

Band Schedule Link where –

print the entire year's band schedule

.
PICNIC COMMITTEE MEETING NOTICE:  
Tuesday, April 22nd, at 7 pm
Volunteers are needed for the picnic.  
Please come to this meeting.  
Suggestions and Ideas welcome.  
There is also a volunteer sign-up sheet at the club.
          Pete Stakich, Picnic Chairman 

DERBY DAY PARTY


SATURDAY, MAY 3RD,  4 to 7 pm



TASTE OF DERBY DAY                                                                         

HALF SLAB RIBS
BAKED BEANS
COLESLAW
ROLL OR BREAD
TASTE OF DERBY DAY COST :  $13 PER PERSON 
TICKETS ON SALE APRIL 1st.

TRADITIONS —  AVAILABLE FOR PURCHASE AT THE BAR
MINT JULEPS

LADIES DRINK SPECIAL



EVENTS
RACE CONTEST
LADIES BEST HAT CONTEST
THE MEMORIAL TEAM IS BACK !!!!!!!!!!  
THE MEMORIAL TEAM IS:
A beautiful ceremony performed by the Aerie and Auxiliary which  is  dedicated to the deceased members of the Willoughby FOE who have crossed the Mystic Stream.  
The ceremony is held once a year – at this time no official date has been set.  
Any member can participate in the ceremony.  
AERIE AND AUXILIARY MEETINGS:
AERIE: 1ST & 3RD THURSDAY EACH MONTH AT 8 PM
AUXILIARY: 2ND & 4TH THURSDAY EACH MONTH AT 7 PM

****************************************************
MEMBERS ASK YOURSELF:
"Are You A Member?
Are you a member that does their share
Or, are you a Member who doesn't care?
Are you a Member who says I'll try
Or, are you a Member who says, not I?
Are you a Member who'll help to cook
Or, are you a Member who'll sit and look?
Are you a Member who'll carry the ball
Or, are you a Member who'll let it fall?
Let's make a Vow this very day
To be a Member who will say
Our Aerie and Auxiliary deserve my time
Because it's not just yours, but
It's Also Mine!"
********************************************************************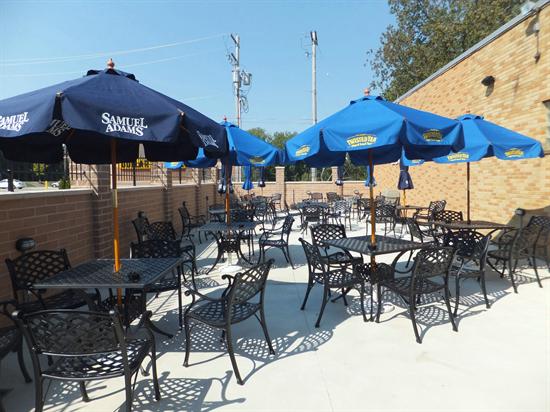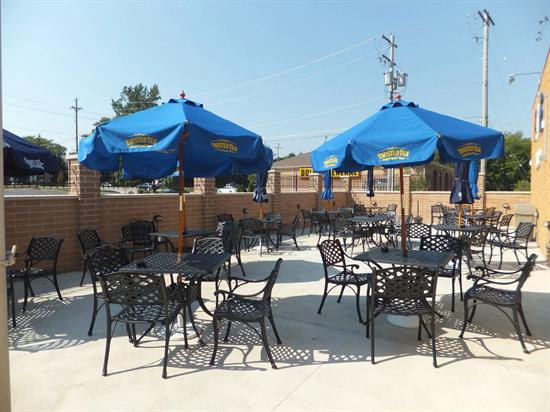 Our Patio
FOE Mission
The Fraternal Order of Eagles, an international non-profit organization, unites fraternally in the spirit of liberty, truth, justice, and equality, to make human life more desirable by lessening its ills, and by promoting peace, prosperity, gladness and hope.